Access our full catalogue of project furniture. 
At Buro, we provide a diverse range of commercial furniture products that are suitable for projects of any size. Whether you are a small or medium-sized business, an interior designer, or an architect, we have the perfect furniture solutions for you. We understand that each project is unique, which is why we offer customised solutions that are tailored to fit your budget, timeline, and design requirements. From healthcare facilities to educational institutions, workplaces, and more, we're committed to helping you find the ideal furniture for your project.
Konfurb Orbit
Mac Stopa, an acclaimed architect and designer and founder of Massive Design, has created this collection characterised by a sleek and minimalist design, with a dominant 'wing' style that seamlessly complements various spaces.
Our Konfurb Collection 1 consists of the Konfurb Orbit chair range. This chair range features carefully crafted elements that allow for the combination of leather and fabric, with thin sections and light forms that catch the eye. Specifically designed for relaxation areas, hotel lobbies, and other spaces that require comfortable and informal meeting areas in the workplace.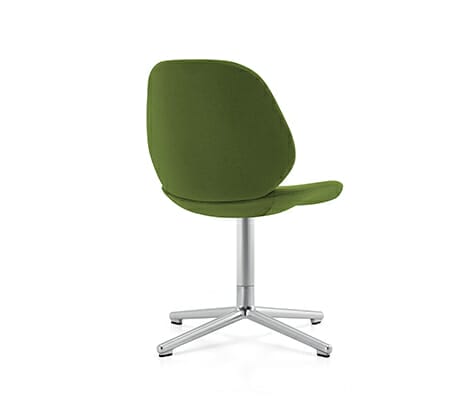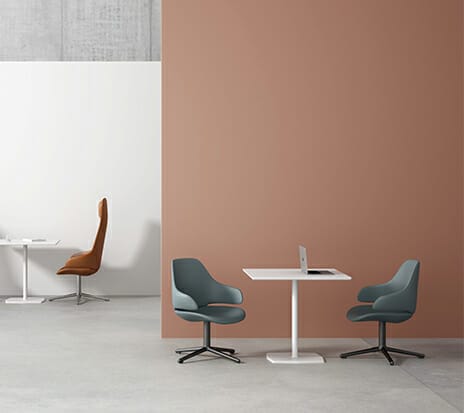 Our Konfurb Collection 2 consists of the Konfurb Fly Series alongside three versatile chair ranges: the Konfurb Flare, Konfurb FLX, and the Konfurb Selene (designed by Claudio Bellini). These chairs provide both functionality and style for workspaces, events, visitor areas, and learning environments. In addition to the chairs, the collection includes two other pieces of furniture: the Konfurb Veb Desk and the Konfurb Kala Table. The Konfurb Veb Desk is a mobile, foldable desk that makes it easy to reconfigure spaces, encouraging interaction, teamwork, and learning. The Konfurb Kala is a classic table range that complements meeting or café areas.