Waikato Regional Council (WRC) relocated their premise into the Hamilton central city, creating a unique and agile workspace.
Modern Office specialises in commercial furniture with decades of experience in commercial office fit-outs, They're a stockist of Buro Seating's high-quality and durable office furniture and work with architects and designers to deliver workspaces all over the North Island that respond to the needs of the evolving workplace and businesses.
Waikato Regional Council is a government body based in Hamilton with over 500 staff that works closely with communities, iwi and industry to sustainably manage natural resources, enabling a strong economy and a high quality of life for all. Their activities help look after the region's water, soil, air, geothermal areas and coasts – so these precious resources can be enjoyed for generations to come.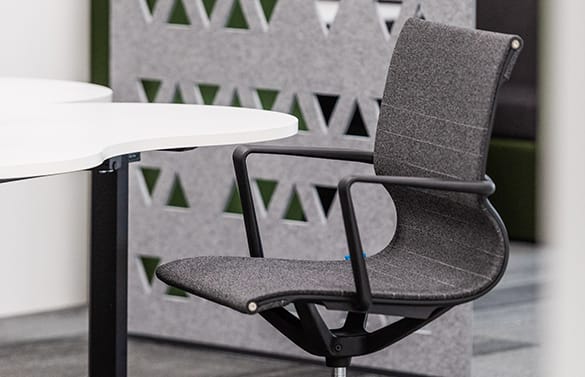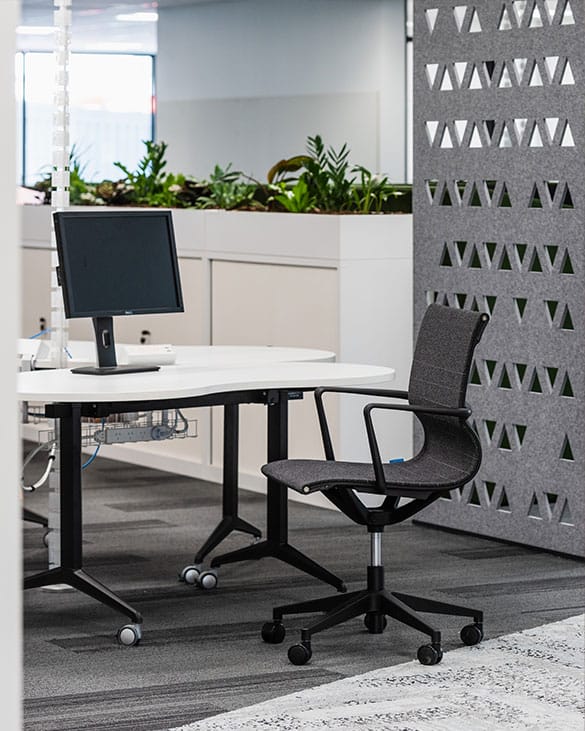 Waikato Regional Council's new premises reflect their values with an understated yet uplifting style, and promises a functional and future-proofed workplace for the years to come.
Waikato Regional Council (WRC) relocated their premise into the Hamilton central city. WRC worked with Modern Office, partnered with Chow:Hill Architects and Property and Project Consulting's for interiors to create a unique agile workspace.
The Interior colour palette was based on the natural environment within the Waikato Regional Council's catchment from Land to Sea. Each level has a different theme including Whenua (land), Awa (river) and Moana (sea), and we provided cost-effective fabrics and finishes on their furniture to complement the themes and overall colour palette.
Productivity and wellbeing was a driving factor influencing the new furniture. The fitout includes height adjustable desks, storage, monitor arms and Modern Office chairs along with the following Buro Seating chairs:
The Buro Diablo chairs, with charcoal fabric mesh upholstery and a black frame, complement the stylish interiors. The Buro Diablo combines a sleek design with outstanding comfort. The seat provides continuous dynamic movement and good lumbar support, promoting active sitting for staff's health and wellbeing.
The Konfurb Pala barstools, with Culp Dorset charcoal upholstered seats, feature a solid wood neutral frame. The contoured seat back provides support while the cross footrest allows staff to rest their feet for a more comfortable sitting.
The Buro Posturite stools, with a black vinyl seat, is height adjustable designed to promote an ideal ergonomic seating position at different table heights.